Deprecated
: preg_replace(): The /e modifier is deprecated, use preg_replace_callback instead in
/web/htdocs/www.fabriziotavernelli.com/home/content/wp-includes/functions-formatting.php
on line
76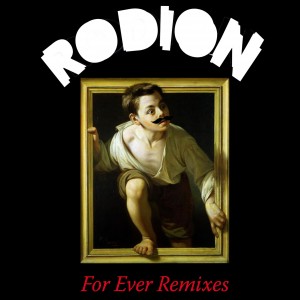 Cat#: GOMMA149
Release: 3 December 2010
Italo House and crazy country disco producer Rodion from Rome created a little wave of euphoria among music aficionados when he released his 5 track E.P. For Ever in June 2010. The single Estate with Lou Austen was a little summer hit. Now here comes a remix package with great reworks by some the new house heroes:
Bostro Pesopeo (Permanent Vacation), new Gomma act Mercury, Italian allstars Ajello, Martin Brodin upcoming house shootingstar from Stockholm and Anthony Mansfield from New York. Check the Turkish video by using rare turkish B movie footage from the 70ies. Also: catch Rodion touring live around Europe now..
WordPress database error: [Table 'Sql98939_1.Sql98939_comments' doesn't exist]
SELECT * FROM Sql98939_comments WHERE comment_post_ID = '1351' AND comment_approved = '1' ORDER BY comment_date
Leave a Reply
You must be logged in to post a comment.