Deprecated
: preg_replace(): The /e modifier is deprecated, use preg_replace_callback instead in
/web/htdocs/www.fabriziotavernelli.com/home/content/wp-includes/functions-formatting.php
on line
76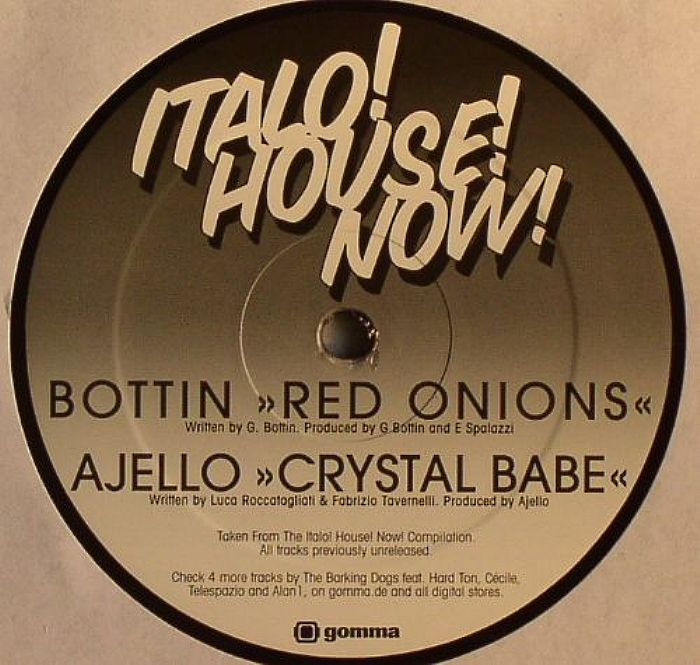 AJELLO - Crystal Babe… is out now on Gomma

You might have noticed that – while most people were excited by the Italo Disco revival of the last years, there has grown a new generation of young Italian producers who knows all about the old disco/ house, but create a new, hot, innovative sound. Only exclusive unreleased music by the crazy Italians! The 4 tracks that will come up on the 12″ Vinyl sampler are by Bottin, Ajello, Rodion and Severino - the Italian part of Horse Meat Disco.
Ajello: The houseboys did remixes for Pete Herbert, Dimitri From Paris, In Flagranti and Alex Dolby. Their Crystal Babe jam is an heavy Chicken Lips Style floorfiller.
The upcoming compilation features also unreleased tracks by Telespazio, Barking Dogs feat. Hard Ton, new Gomma artist Cécile, Alan1

also included in :
| | |
| --- | --- |
| | AAVV–Italo!House!Now!–Gomma Records 2010 Buy it |
WordPress database error: [Table 'Sql98939_1.Sql98939_comments' doesn't exist]
SELECT * FROM Sql98939_comments WHERE comment_post_ID = '1228' AND comment_approved = '1' ORDER BY comment_date
Leave a Reply
You must be logged in to post a comment.